CLUBE DO LIVRO CICLO KRYON PT (SEMANAL ONLINE)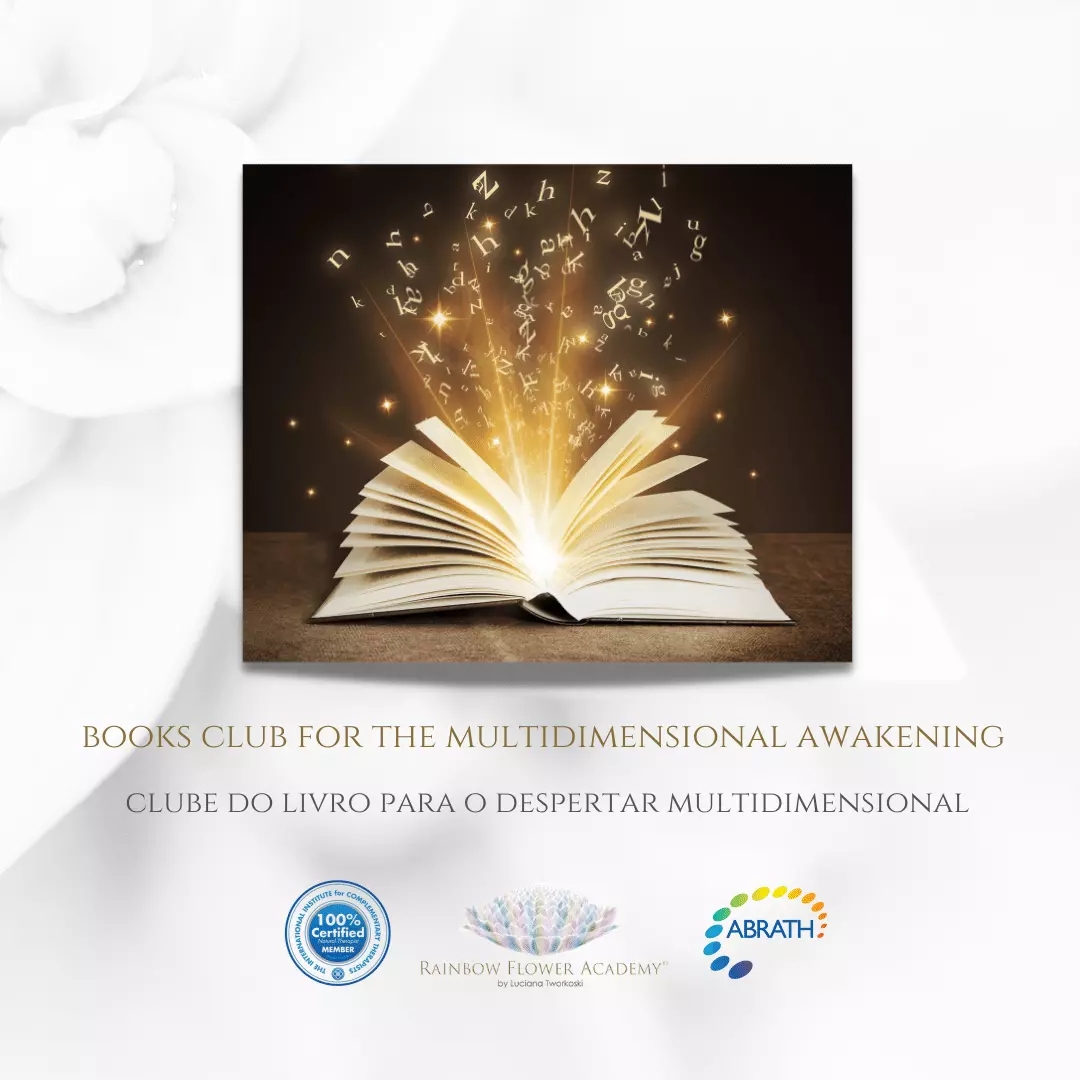 05/09/23 – 19:30 às 21:30 – BR SEGUNDA
05/09/23 – 08:30 às 10:30 – QLD AU TERÇA
11/09/23 – 19:30 às 21:30 – BR SEGUNDA
12/09/23 – 08:30 às 10:30 – QLD AU TERÇA
18/09/23 – 19:30 às 21:30 – BR SEGUNDA
19/09/23 – 08:30 às 10:30 – QLD AU TERÇA
25/09/23 – 19:30 às 21:30 – BR SEGUNDA
26/09/23 – 08:30 às 10:30 – QLD AU TERÇA
O Clube do livro e um estudo semanal que começou em 2019 e acontece desde então semanalmente no período de 1h e 30 minutos, onde abordamos livros importantes, para aprofundar nossos estudos e entendimento da Nova Era,
Este ano o foco dos estudos serão os livros de Kryon, começando com Mulheres de Lemuria, e todos os encontros faremos uma meditação de ancoramento dos aprendizados e comentários sobre a leitura do livro, não é necessário ter os livros.
---
The Book Club is a weekly study that began in 2019 and has taken place weekly since then in the period of 1h and 30 minutes, where we approach important books, to deepen our studies and understanding of the New Age,
This year the focus of the studies will be the Kryon books, starting with Women of Lemuria, and every meeting we will do an anchoring meditation of learning and comments on reading the book, it is not necessary to have the books.
---
To the full Membership (that includes all Sacred Circles, Book's Club, Integrated Quantum Therapies course and special discounts), click below.